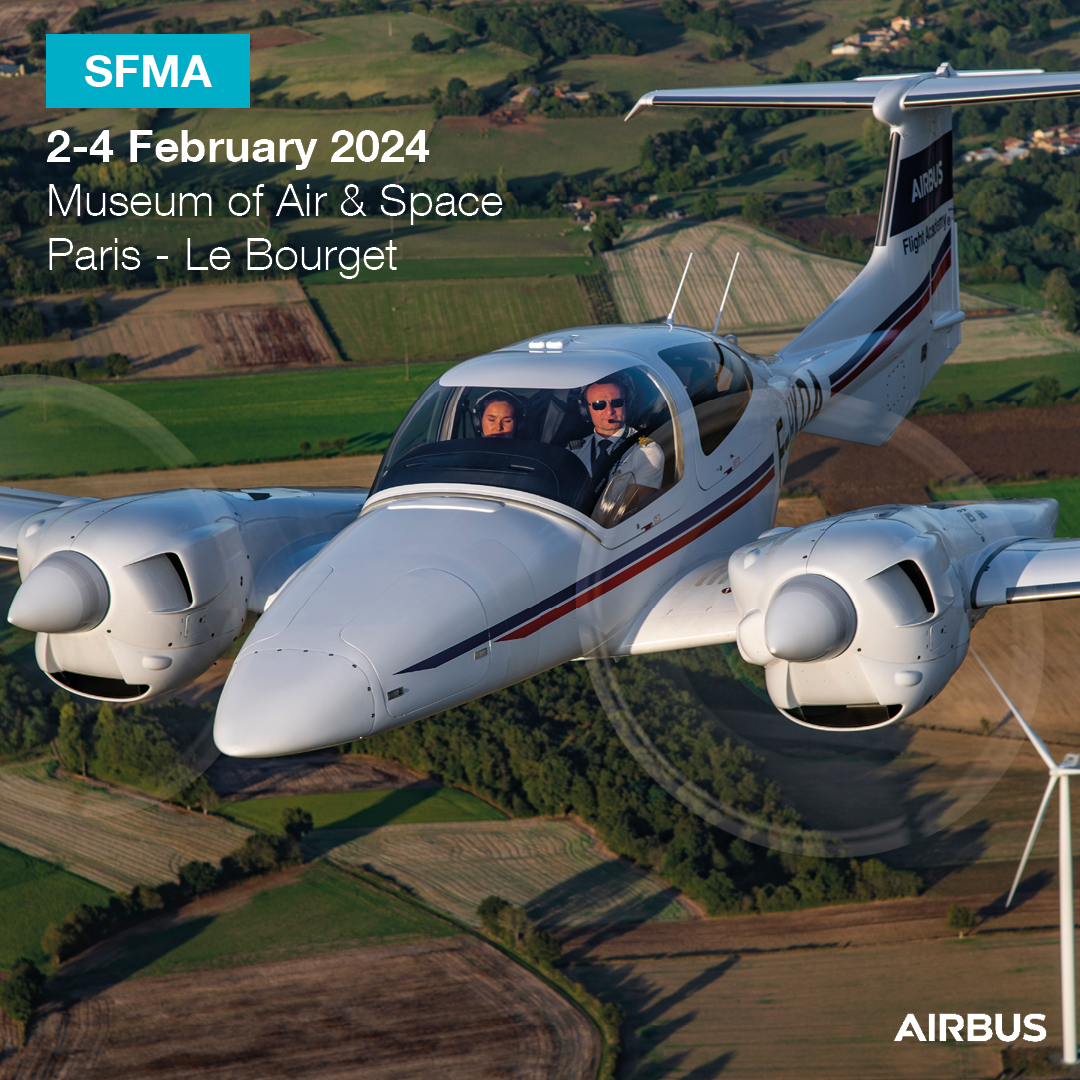 Salon des Formations et Métiers Aéronautiques (SFMA)
All the Airbus Flight Academy Europe team will be present at the 'Salon des Formations et Métiers Aéronautiques' from the 2nd to 4th February 2024 in an amazing showcase: the Museum of Air & Space in Paris-Le Bourget!
This dedicated career airshow brings together flight training experts and professional aviators to guide aspiring pilots prepare for their aviation career (leading flight school exhibitors, thematic conferences and informative presentations, job opportunities, etc…)
This is your chance to answer all the questions you may have, talk about your future while discovering the history of aviation and its emblematic aircraft!
Meet our passionate experts, talk with your future instructors, discuss with the Airbus Cadets, take benefit from their advice & special tips, win some goodies… and then, be prepared to apply for the next group to open in 2024.