Example of services provided by Airbus Flight Academy Europe
Preventive and curative maintenance in accordance with the aircraft maintenance plan
On-board avionics installation tests
Composite material reparation (Carbone or textile)
All or part of an aircraft painting
Reserve parachutes servicing
Airworthiness fleet management
Airbus Flight Academy Europe maintenance services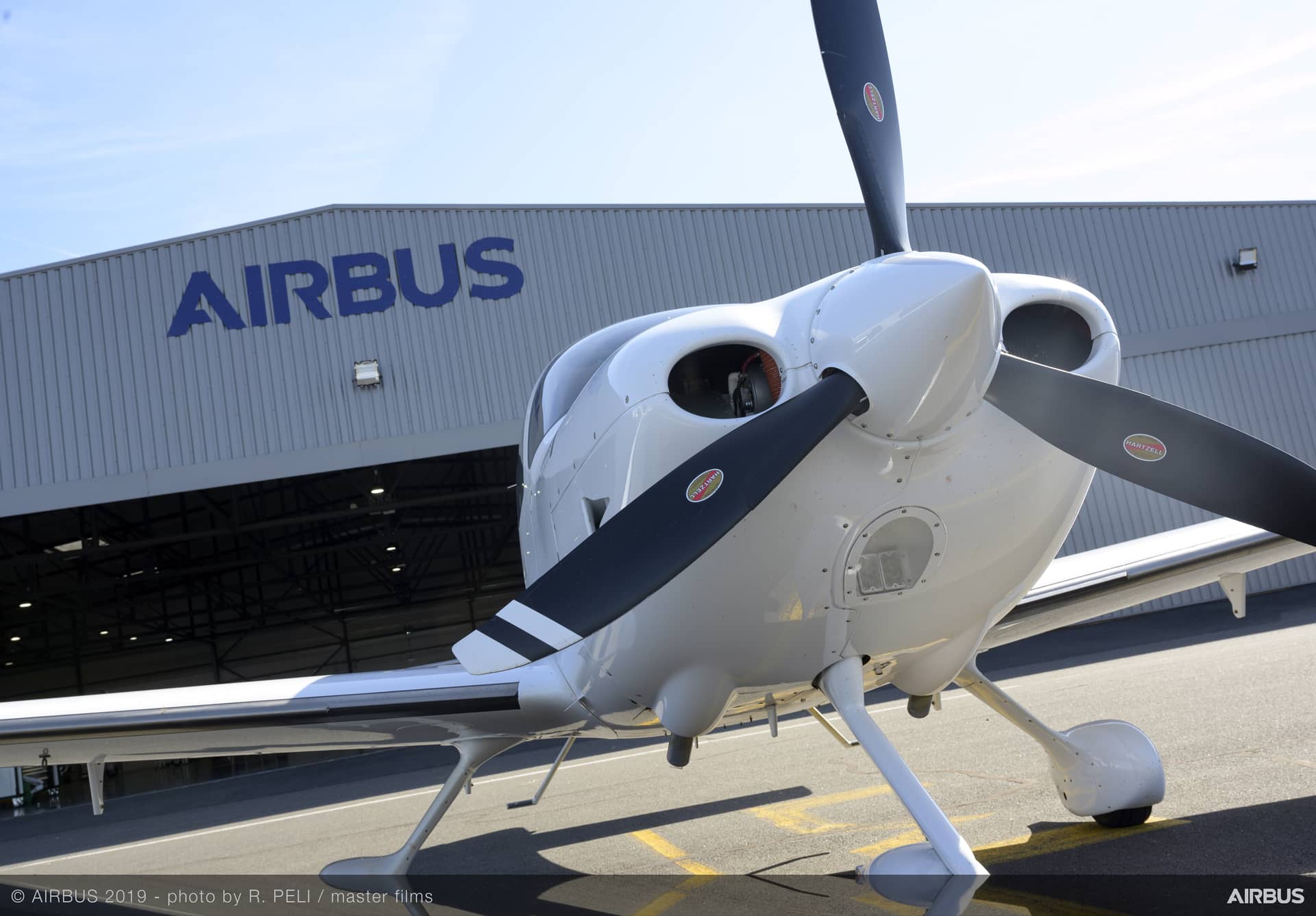 Our Philosophy
Beyond an ephemeral commercial relationship, Airbus Flight Academy Europe believes in a spirit of partnership including strong links with its customers to better anticipate its needs and thus proposes added-value services, which are performed with a high level of excellence. In that respect, Airbus Flight Academy Europe is able to offer tailored solutions, flexible and adaptable.
Airbus Flight Academy Europe ensures, since 2006, its own fleet management (line and base maintenance, CAMO, supply chain…) of Grob 120 training aircraft. These aircraft are operated by the Pilot Training School of the French Air force at Cognac airbase.
Since 2012, Airbus Flight Academy Europe also ensures these services for the Embraer Xingu fleet for the benefit of the Military Transport Pilot Training School at Avord airbase and for the French Navy at Lann Bihoué Naval airbase.
Base maintenance, organized according to the company approvals, and airworthiness management services proposed to Cirrus owners who are expecting a unique interface for the management of their aeronautical assets.
These activities can be proposed on request and on-site, for example radio instruments ground test including, if required, flight test for validation. Its "Operations Department" achieves acceptance flights but also ferry flights or any other foreground aeronautical expertise that can be managed by Airbus Flight Academy Europe.
Every aircraft under the Airbus Flight Academy Europe responsibility is maintained in the best conditions by technical experts in a secured, controlled and modern environment.
Airbus Flight Academy Europe provides to the French Air Academy (« Ecole de l'Air ») at Salon de Provence airbase and to the « flottille 50S » at Lanvéoc Naval airbase, an Airbus Flight Academy Europe owned fleet of 30 Cirrus SR20 and SR22 maintained by the company and available on customer requests.
Airbus Flight Academy Europe ensures also the Fleet management of the French Navy CAP10 and of the French Air force D140 and HK36 aircraft.
Since its creation, Airbus Flight Academy has delivered more than 500 000 Flight hours to the French armed forces and supports every day more than 100 aircraft.
In addition, Airbus Flight Academy Europe provides to the French Air Force, three approved flight trainers FNPT-II (Flight and Navigation Procedure Trainer) and support four FNPT-II owned by FAF. These assets allow, in the frame of CPL IR training, to replace flight hours by simulator hours.