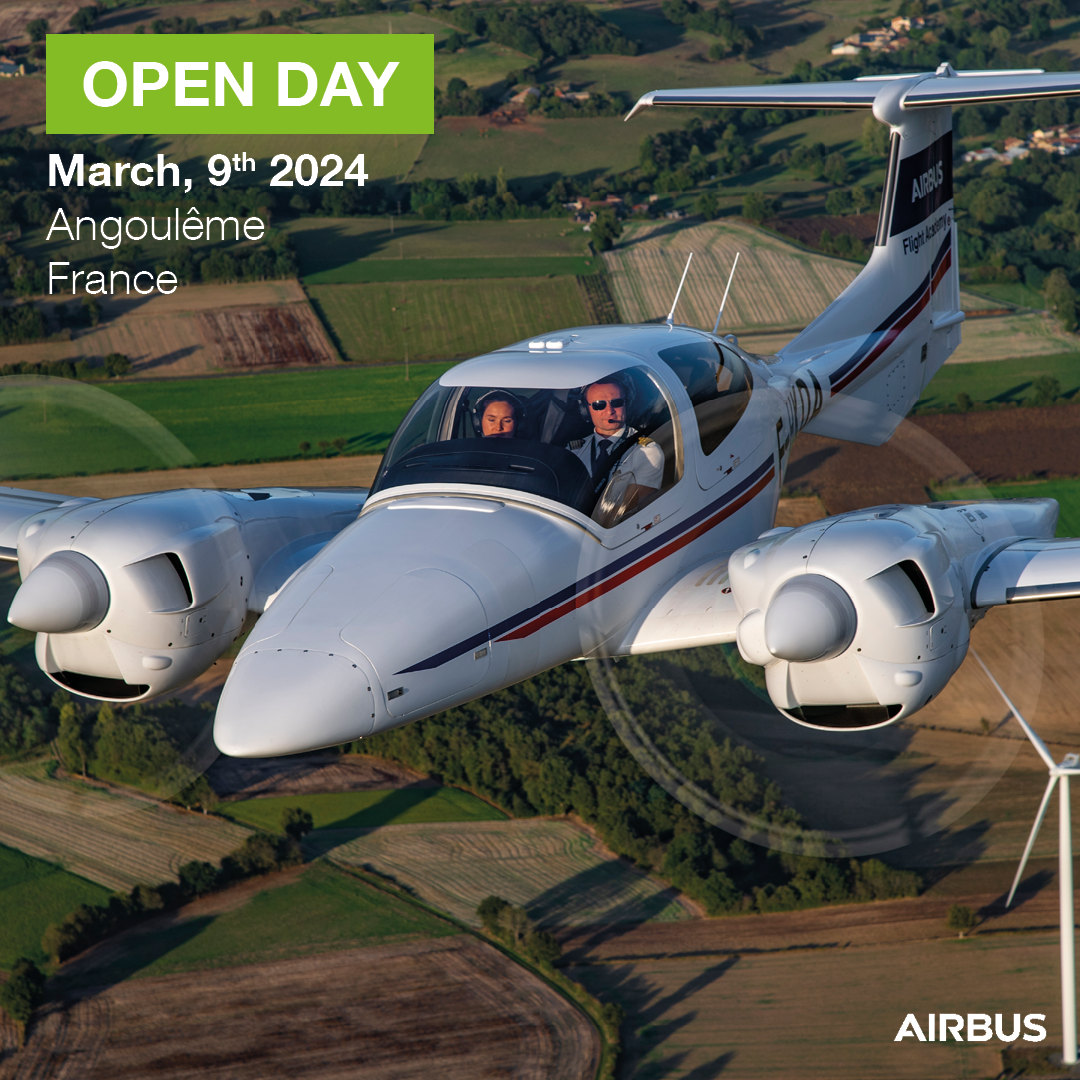 Open day
Want to meet with your future?
On March 9th, let's open the doors to your next best journey!
Come and share your passion, exchange with our experts & Airbus Cadets, connect with Alumni association afa.alumni, discover our modern and innovative fleet, experience our latest generation flight simulators alsim flight, visit our campus, benefit from all-day conferences,… So ready? 
Take note:
March 9th

39 rue des Figuiers, 16430 Champniers, France

9:00 am to 5:30 pm

On-site catering (local handmade food!)
Register now your special day!
If you have any questions, please contact us: + 33 (0)5 17 00 82 61
We look forward to welcoming you!