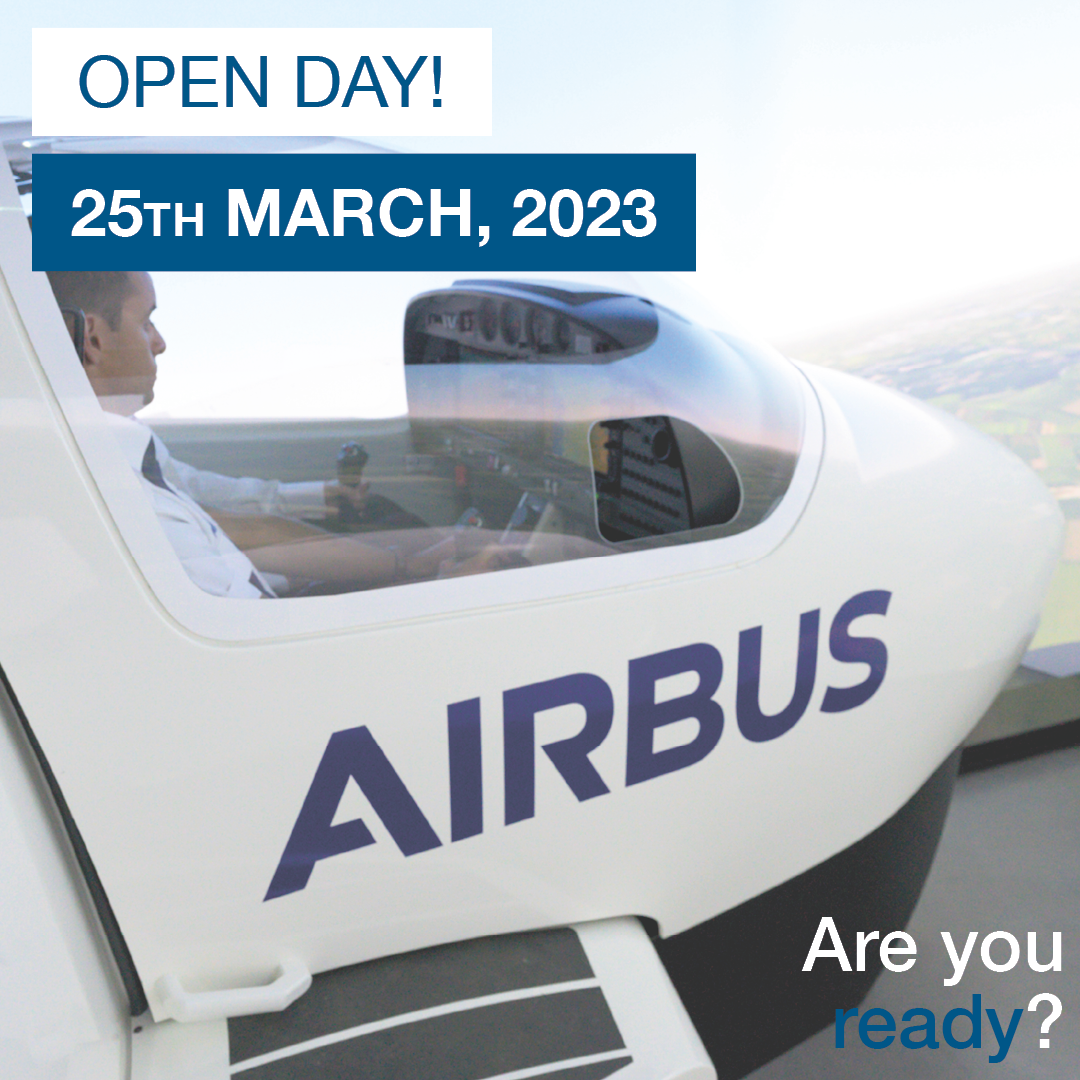 Open day
𝐎𝐧 25th March, 𝐥𝐞𝐭'𝐬 prepare 𝐲𝐨𝐮𝐫 𝐟𝐮𝐭𝐮𝐫𝐞 together!
Visit our new campus, put yourself in an Airbus Pilot Cadet 's shoes flying one of our latest generation flight simulators (Alsim AL42), discover our modern fleet (Cirrus SR20, Diamond DA42), benefit from all-day conferences, meet our experienced instructors, special guests, talk with Airbus Cadets,  alumni association (former students) … and get prepared for the next on-site screening due to take place on June.
We are impatient to meet you!