10 new future professional aviators graduated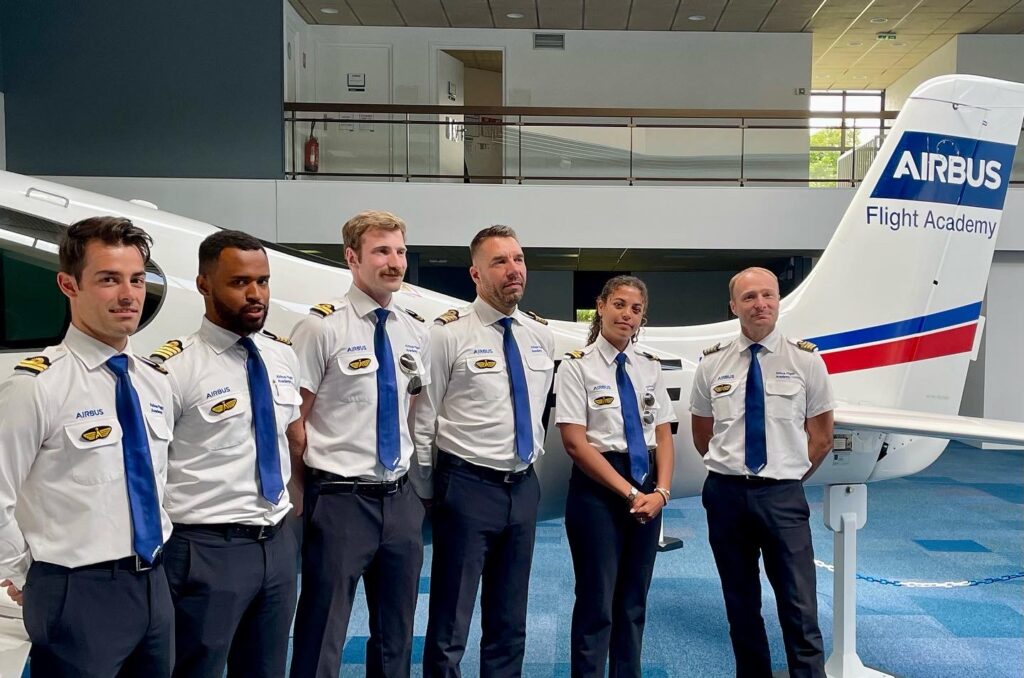 On Friday July 1st, we were proud to celebrate the graduation of Océane, Arnaud, Hugo, Aurélien, Mattéo, François, Thomas, Cheng-Hsi, Baptiste and Guillaume who have successfully completed their Multi Crew Cooperation (MCC) and Jet Orientation Course (JOC) training courses. An essential step to transition from single-pilot light aircraft to large multi pilot aircraft. They are now ready for Type Rating!
What a great milestone they achieved pursuing their dream: from the screening steps (online, on-site and core phase), to 800 hours of theoretical ATPL training and 200 hours of practical training, before boarding Full Flight Simulators at the Airbus Training Centre for 3 weeks of Intermediate phase training (JOC/MCC), Cadet Code certification and more Airbus experience.